Black Friday Giveaway #3 | Samsung Chromebook (1) Winner
November 20, 2023 | by Egpin
Views: 11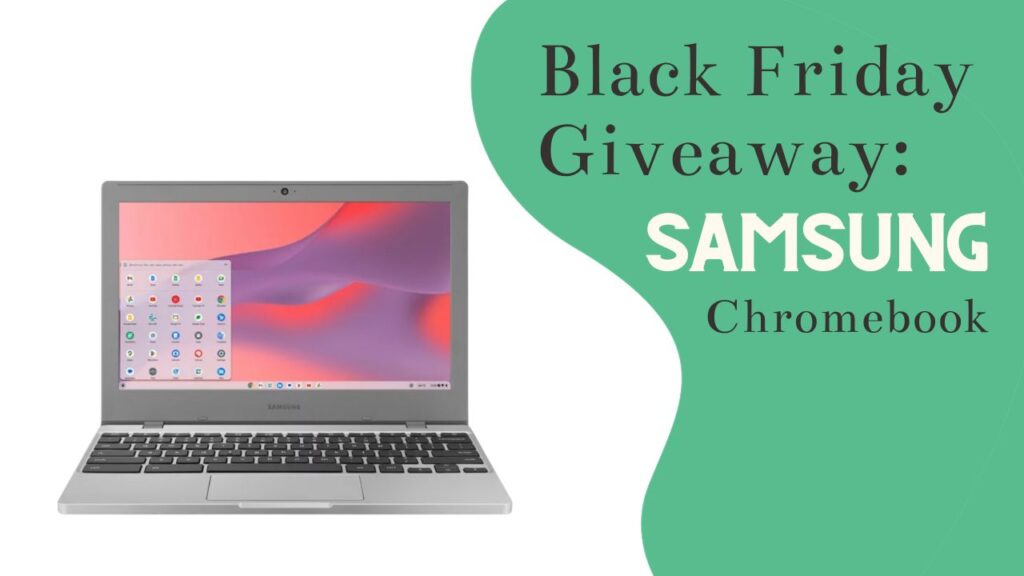 All week we are giving away some of the top gifts of the year!!  You only have one day to enter each giveaway, so enter now and then head back tomorrow for the next giveaway.
Today, enter to win a Samsung Chromebook.  In today's world a chromebook can do pretty much everything you need!  Surf the web, work on online docs, watch movies, balance your checkbook… you get the idea!
This isn't the only giveaway… I'm also giving away $20 Amazon gift cards to 10 people on Facebook!  Leave comments on posts and I'll pick random winners throughout the day.   We are doing this everyday through Cyber Monday 11/27!
Enter to Win:
Black Friday Giveaway – Samsung Chromebook
Make sure to come back tomorrow to enter the next giveaway!!